Adult Porn-Game
NFO
Release Date: 07-May-2019
Genre: ADV, Male Protagonist, Fantasy, Magic, Nudity, Bondage, BDSM, Slave, Tentacles
Censorship: Yes
Developer / Publisher: DarkTalesTown
Version: Final
OS: Windows 64 And 32 Bit
Language: Russian + English + Japanese + Chinese
Size: 1.65 GB
Description:
The bright sorceresses found the house of "Little Evil and remade it to their liking, turning it into a magical garden. The Little Evil saved the house steward, and for 33 years the Evil grew stronger, dreaming of revenge. Now, having become a true dark lord, the Evil has found its offenders and it is your objective is to aid him in his quest for vengeance.
Game Features:
The game is a magical duel, by functionality similar to Air Hockey.
Charming locations where battles take place.
The castle of the ruler grows with each victory, each defeated sorceress is given a separate room.
Each sorceress has her own skills, as well as her own roles once she is locked away in the castle.
To win, you have to defeat the four sorceresses and their princess.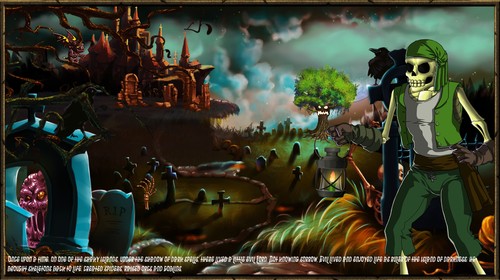 DARK_FABLE-DarkTalesTown_-_XXX_GAME.part1.rar
DARK_FABLE-DarkTalesTown_-_XXX_GAME.part2.rar
DARK_FABLE-DarkTalesTown_-_XXX_GAME.part3.rar

DARK_FABLE-DarkTalesTown_-_XXX_GAME.part1.rar
DARK_FABLE-DarkTalesTown_-_XXX_GAME.part2.rar
DARK_FABLE-DarkTalesTown_-_XXX_GAME.part3.rar