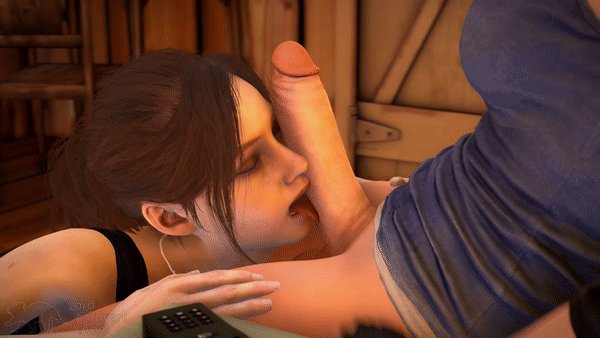 Year: 2023
Genre: 3DCG, Animated, Resident Evil, Claire Redfield, Jill Valentine,Parody, Oral sex, Vaginal sex, Anal sex,Voiced, Creampie, Futa
Censorship: None
Developer/Publisher: Lord Aardvark / LordAardvark
Format: MPEG-4
Resolution: 3840×2160
Duration: 00:22:34
Language: English
Size: 5.45 GB
Lord Aardvark is a veteran 3D artist who makes long animations and comics of characters from video games, such as: Metroid, Dead or Alive, Bioshock, Mass Effect, etc.
Refuge 4K
Shortly after the events that decimated Raccoon City, survivors Jill Valentine and Claire Redfield find themselves taking refuge in an isolated cabin during a severe thunderstorm. With Claire somber over lack of news from her brother, Jill elects to comfort her. Trapped alone with nothing but their thoughts and each other, they reminisce about their complicated relationship. When Claire reveals that she knows Jill is futanari–a secret she thought she kept tight–the cold night very quickly becomes quite a bit hotter.

Refuge_Lord_Aardvark.4K-2160p.mp4

Refuge_Lord_Aardvark.4K-2160p.mp4

Refuge_Lord_Aardvark.4K-2160p.mp4