Updated: 30-July-2023
Genre: 3DCG, Animated, Oral sex, Vaginal sex, Creampie, Netorare
Censorship: None
Developer/Publisher: What? Why? Games
Format: MPEG-4
Resolution: 1920×1080
Duration: 00:20:50 All
Language: English
Size: 1.58 GB All
What? Why? Games is the main developer of the game Power Vacuum and who is now offering animated videos with the world and characters of Power Vacuum.​
List:
Dream Scene1 – Ophelias High School Reunion
Dream Scene 2 – Just Kevins Luck
Dream Scene 3 – Ambers Bad Dream
Dream Scene 4 – Guitar Lessons Part Deux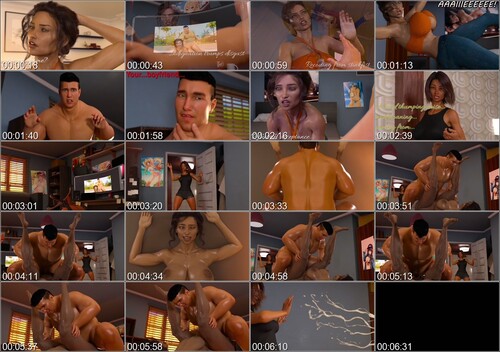 Dream_Scene_1_-_Ophelias_High_School_Reunion.mp4
Dream_Scene_2_-_Just_Kevins_Luck.mp4
Dream_Scene_3_-_Ambers_Bad_Dream.mp4
Dream_Scene_4_-_Guitar_Lessons_Part_Deux.mp4

Dream_Scene_1_-_Ophelias_High_School_Reunion.mp4
Dream_Scene_2_-_Just_Kevins_Luck.mp4
Dream_Scene_3_-_Ambers_Bad_Dream.mp4
Dream_Scene_4_-_Guitar_Lessons_Part_Deux.mp4

Dream_Scene_1_-_Ophelias_High_School_Reunion.mp4
Dream_Scene_2_-_Just_Kevins_Luck.mp4
Dream_Scene_3_-_Ambers_Bad_Dream.mp4
Dream_Scene_4_-_Guitar_Lessons_Part_Deux.mp4